Please join us for the 27th Annual Dan Young Cruise In on Saturday, May 6th rain or shine!
The Cruise In will be located at our dealership at 875 East Jefferson Street, Tipton, IN 46072. All proceeds will be donated to the Humane Society Of Tipton County.
Registration will begin at 9am-12pm and awards will be presented at 3pm! 10 awards will be selected by judges.
Music will be provided by DJ Keith Coryell, Breakfast Provided By Jim Dandy, & Lunch Provided by Tipton Needlers! There will be a Silent Auction, 50/50 Raffle, Door Prizes & Bake Sale! If you are interested in donating to the silent auction or bake sale, please contact Jessica Hobbs at 765-675-1527 or by email at jhobbs@danyounggm.com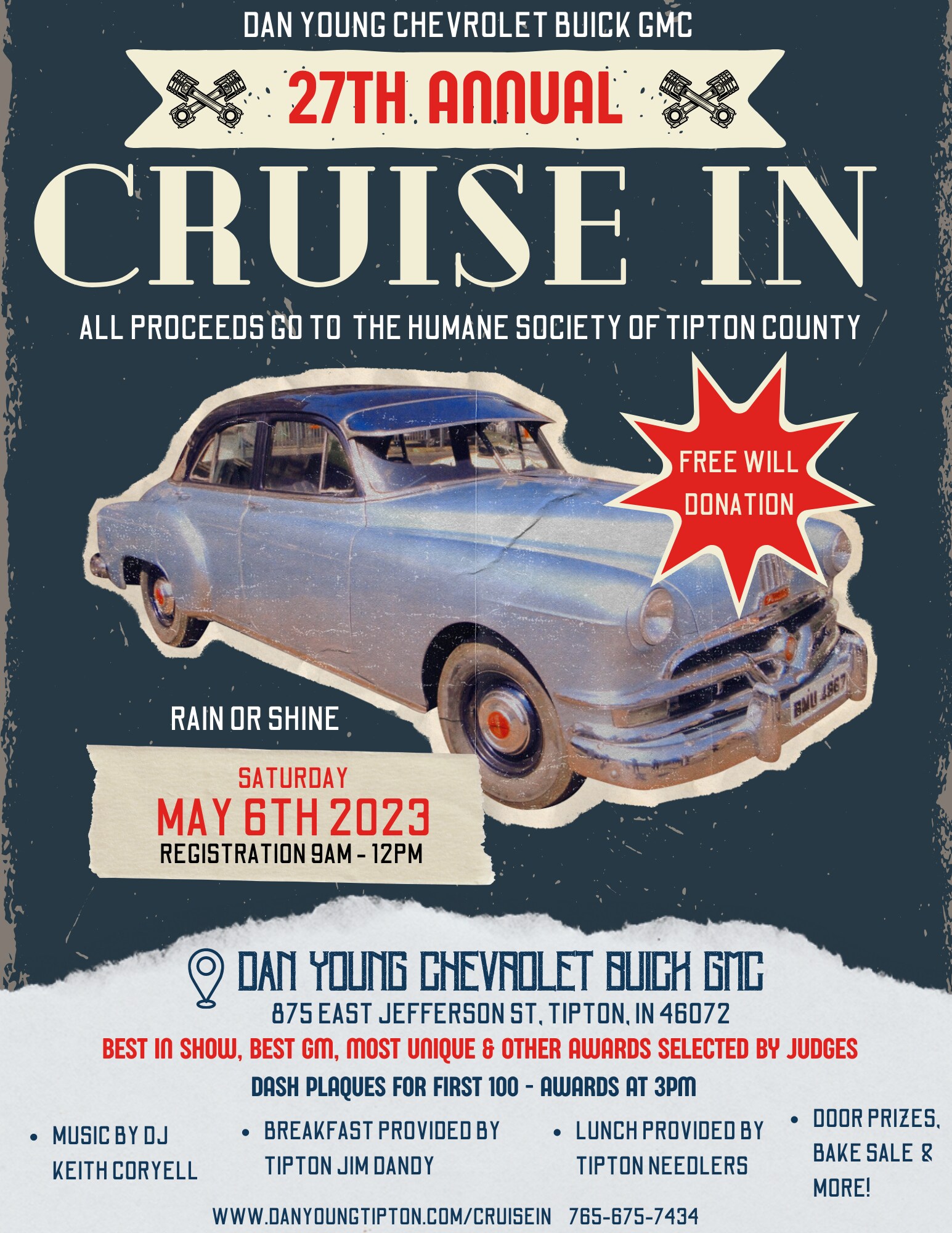 Car Award Categories:
Best In Show
Best GM
Best Ford
Best Mopar
Most Unique
Dan Young's Choice
Best Truck
Best Rod
Best Engine
Best Interior